Honduras
Walnuts, Malt and Milk Chocolate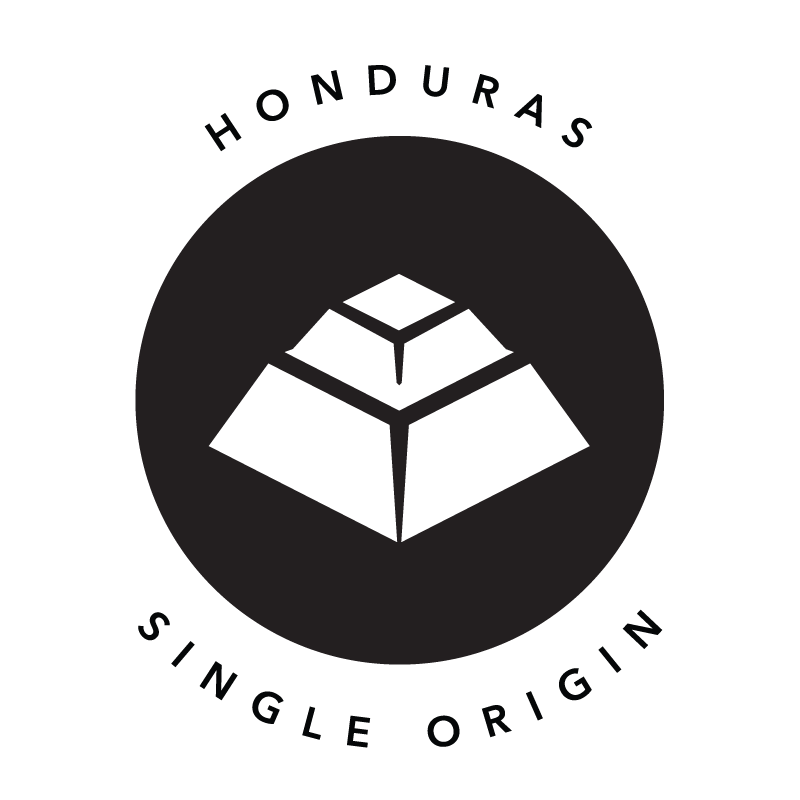 The world's best coffees
From the rich dark soils of rainforests to mountain ranges of pine and oak, to intercropping cocoa and coffee estates. These coffees are grown by communities bordering Guatamela and El Salvador, delivering fine complexities in each cup. A fragrant, full-bodied single origin coffee with sweet tasting notes of walnuts, malt and milk chocolate.
In a way that's best for the world
From coffees grown in one of the most climate-diverse regions to our final product, Halo's innovative capsules are made from sugar cane and paper pulp, meaning they are 100% compostable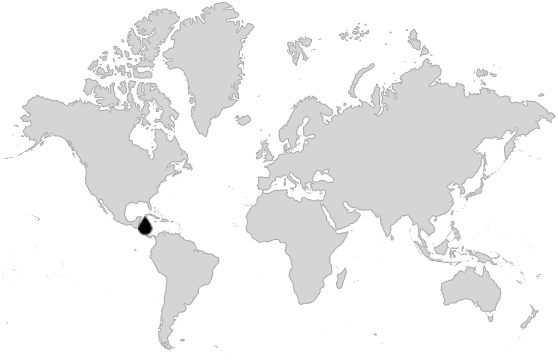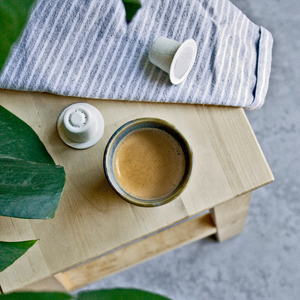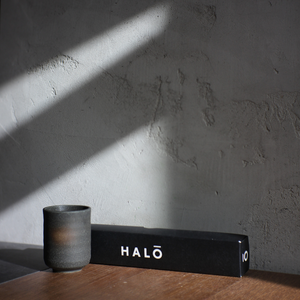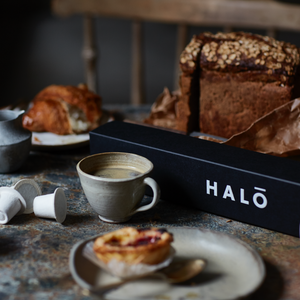 60
BILLION
Coffee pods go to landfill every year
80%
OF ALL PODS
Some of these used pods even end up in our oceans.
Frequently asked questions
1. Can I use Halo in any machine?

Halo is compatible with your Nespresso®️ Original Home systems. It is NOT compatible with Nespresso®️ Vertuoline, Nespresso®️ Professional, Keurig, Tassimo, Dolce Gusto or Lavazza systems. Please email hello@halo.coffee if you have any compatibility questions.

2. My capsule is stuck in the machine

Once you use the capsule we recommend you immediately eject it from the machine, as suggested in your machine's operating instructions. The Halo capsules are made of completely organic, compostable components and therefore may expand slightly when exposed to water or pressure. If the capsule does become stuck, simply use the back of a teaspoon to release.

3. What do I do with used capsules?

Our Halo coffee pods are home compostable and conform to the EN13432 standard so it doesn't matter where you throw them as they will naturally compost within 4 weeks, depending on atmospheric conditions, whether it be in your home compost bin or landfill. If you are feeling especially green, try planting some strawberry seeds into your Halo and put it into a plant pot or your garden as it's a great natural fertiliser.

4. Can I recycle the packaging?

It would have been no use designing the world's most sustainable coffee capsules if we then wrapped them in layers of toxic materials. So, we didn't. When your order arrives, you can recycle the outer postal box. Then, when you're done with everything else – the outer oxygen barrier wrap, Halo box, insert and sticky label can either be thrown in the compost with your used capsules or thrown into the recycling bin.

5. Can I order from outside the UK?

Yes. We have international shipping options available at checkout and accept most debit/credit cards, PayPal and Apple Pay.

6. Why is my order arriving in separate deliveries?

At the moment, our postal boxes hold quantities of 1, 2 and 4 boxes of 10 capsules. As such, orders comprising a larger quantity may be delivered separately.

7. Can I get a refund?

We offer a full refund if you are not happy with your Halo capsules. Simply return any unopened boxes, before their use-by-date, to us at: Halo Coffee, Sustainable Bankside 2, 25 Lavington Street, London SE1 0NZ, with the reason for your concern, and your name and email address enclosed, and we will arrange your refund.