WE BELIEVE LOYALTY SHOULD BE GIVEN REAL VALUE

1ST ORDER EXAMPLE
Halo Noir pod packs
EARN 420 HALO LOYALTY CREDITS
£42 INC. FREE SHIPPING
70p PER POD COST

X2 REPEAT ORDER
Halo Noir pod packs
EARN ANOTHER 840 HALO LOYALTY CREDITS
£42 INC. FREE SHIPPING
70p PER POD COST


USE LOYALTY CREDITS ON YOUR 4TH ORDER
Convert 1000 Halo Credits into a £25 discount voucher in your Halo account
YOUR REGULAR ORDER IS NOW JUST £17 WITH THE DISCOUNT
£17 INC. FREE SHIPPING
28p PER POD COST
Explore our compostable coffee pod range








Explore our whole beans range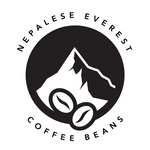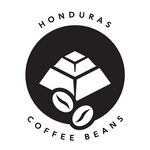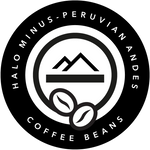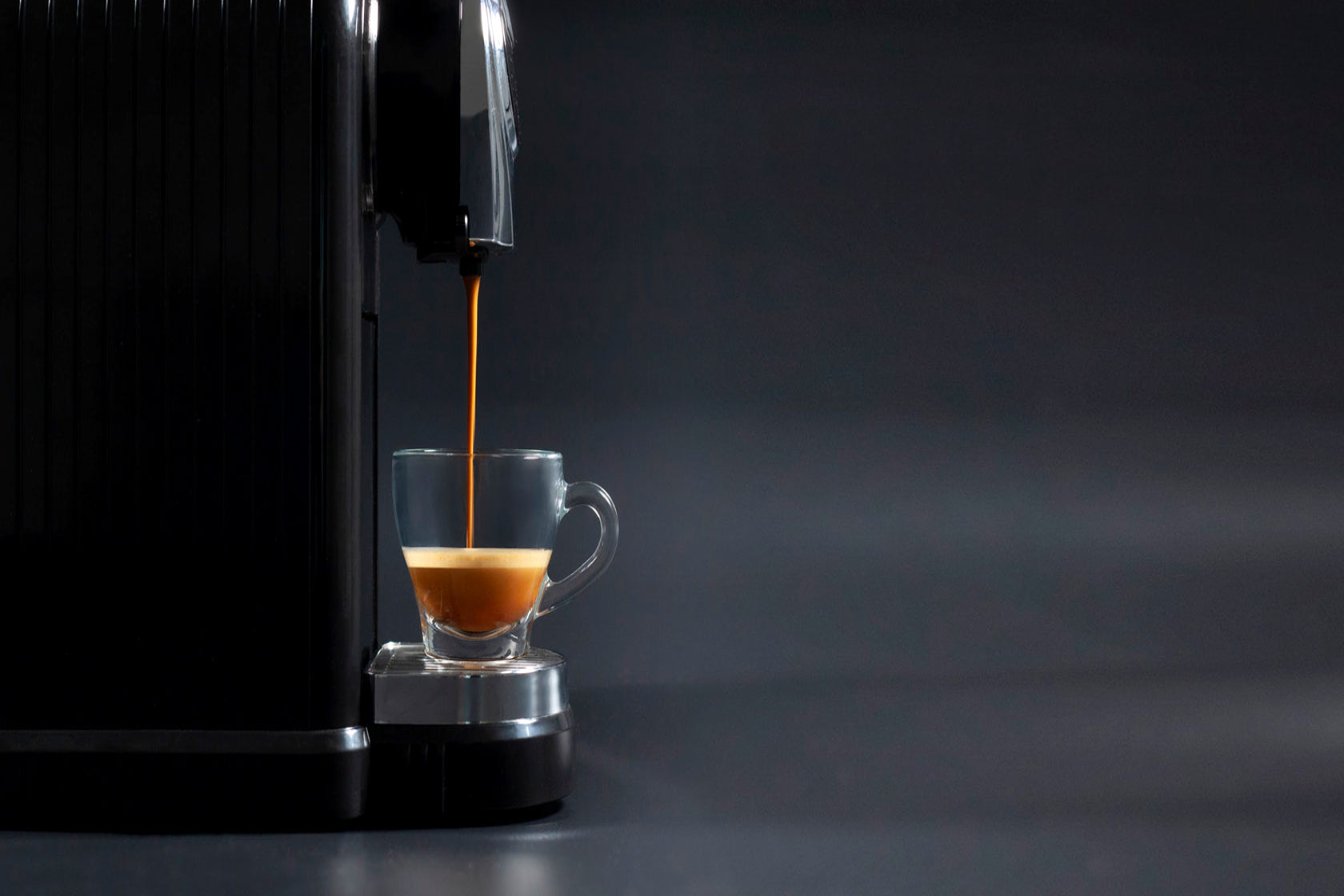 OPAL COFFEE MACHINE
Specifically designed to brew speciality coffee capsules.
The OPAL One pods machine brews better coffee than any other capsule machine on the market.
FIND OUT MORE ABOUT OUR HOME COMPOSTABLE CAPSULES
Compostable Nespresso Compatible Coffee Pods
The World's First Biodegradable Coffee Capsules
Eco-friendly Speciality Coffee Pods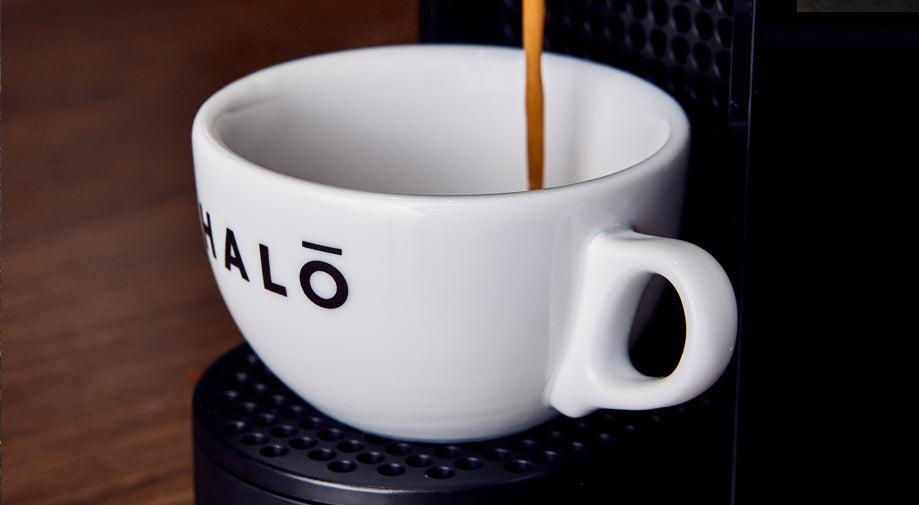 Compostable Nespresso Compatible Coffee Pods
The world is full of incredible coffees.

Our mission is to curate the best coffees from around the world in an environmentally friendly, Nespresso compatible capsule format.

But, what does environmentally friendly mean?

When we say eco-friendly, we mean compostable. When we say compostable, we mean home compostable. This means Halo's coffee pods will degrade in as little as four weeks in compost conditions. Once degraded, the nitrate-rich compostable Halo capsule can be used as a natural fertiliser to nourish soil.

This is why we believe that home compostable materials are the most eco-friendly and sustainable solution. The environmental benefits of home compostable materials are the reason for our commitment to ensuring that Halo pods, boxes, labels and all associated packaging are all home compostable and fully biodegradable.

The World's First Biodegradable Coffee Capsules
Halo are the creators of the world's first paper-based Nespresso compatible coffee pods. Made from waste sugar cane fibre, Halo's compostable coffee pods will not only break down in the home or garden compost but also in any natural environment such as a flower bed or front lawn.

Unlike some eco coffee pods that are made of bio-plastics, Halo capsules will degrade regardless of where they are disposed. The use of natural and therefore truly home compostable materials is key to the ability of Halo capsules to decompose easily and without the help of specialised machinery that most waste treatment facilities do not have.

Regardless of whether they are bound for landfill, in-vessel composting, anaerobic digestor or a recycling facility, Halo capsules are accepted in any waste stream. No waste, no hassle, just an easy to dispose of eco alternative for the Nespresso system.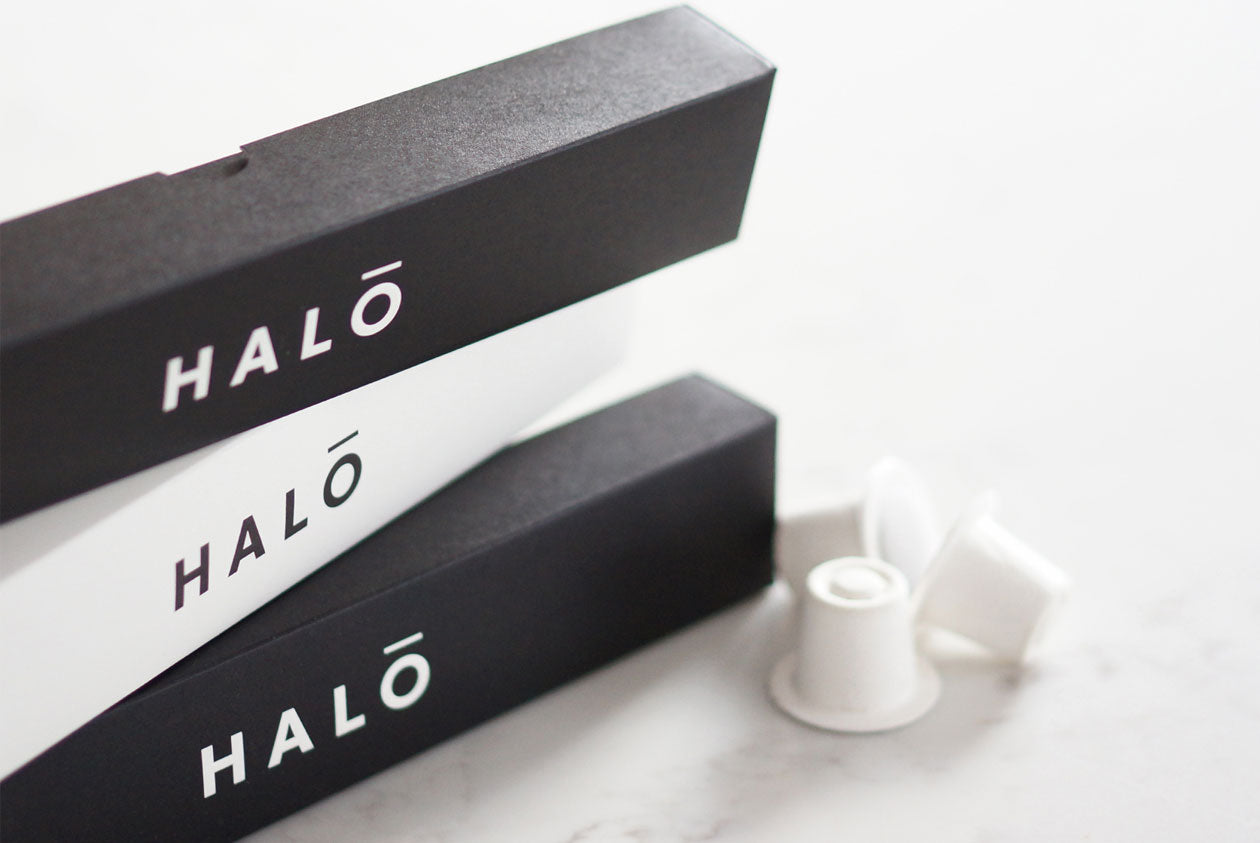 Coffee Capsule Design
Halo's aluminium and plastic free coffee pods have been specifically designed to work with all Nespresso Home Original and compatible machines.

Halo home compostable coffee pods are compatible with machines such as the Krups Essenza Mini, Magimix Pixie, Nespresso Citiz, DeLonghi Lattissima & Sage Creatista.
Eco-friendly Speciality Coffee Pods
More than just an eco-friendly coffee pod, Halo capsules are filled with only the finest quality specialty grade coffees.

Equating to roughly three percent of global coffee yield, specialty coffee refers to coffees that have scored over 80 points on a 100 point scale designed by the Speciality Coffee Association of America (SCAA). This score is determined by certified coffee tasters, or Q graders, who grade the coffee at origin.

A result of the dedication of growers who have made the pursuit of quality their mission, our use of specialty coffees allows for an artisan-style, barista standard coffee encapsulated in a sustainable package.
'The future for coffee drinkers'
Metro
'The eco coffee pods giving George Clooney nightmares'
GQ
'There are challenger brands and then there is Halo's downright provocation'
Fast Company
Customer Testimony
'Thank you so much for creating delicious, smooth coffees and all the effort and care that has gone into the development of compostable packing.,

Sinead Q
'Delighted that I now have coffee pods that I can dispose of in my compost bin!'

Caroline B
'Great taste!! All of them!'

Angela S.
'Great tasting coffee and eco friendly!!'

George B.
'Not enough that it tastes epic, eco credentials are off the chart too!'

Emma-Louise T